Ready, set, clean rivers!
In 2003, according to the Chesapeake Bay Foundation, scientists discovered one of the largest dead zones ever recorded in the Bay and the Clean Water Act lists the Bay as an impaired water body. Dead zones have killed fish, plants, and even the blue crab. Dead zones are areas of no or low dissolved water oxygen. But not everybody is content to watch our rivers and lakes die. Enter the Annapolis River Guard. Read more
here
...
Quiz
Can you tell which one of these is an invasive species to Maryland?
Sorry, wrong answer. This is the Baltimore Checkerspot. It is Maryland's state butterfly.
Sorry, wrong answer. This is the Downy Woodpeck, a species native to the East Coast.
Yes! This is the snakehead fish, to read more about this invasive species, click on the image.
ADVERTISEMENT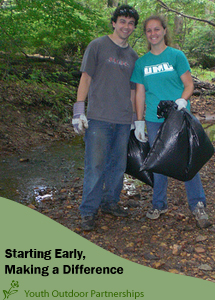 Want to do Something?
>>
Visit
Kilgore Falls
...
Go back packing with your
dog
...
Take your kids to
star gaze
...
Help
clean a river...
Got
carrots
? Try these...